Small and medium-sized businesses (SMEs) must work hard to be competitive in the increasingly sophisticated and cutthroat digital environment. Market conditions that are becoming more competitive force SMEs to adjust and incorporate digital technology into their operations. SMEs can make a variety of efforts, such as:


1. Improve the quality of products or services
By conducting market research and focusing on consumer needs, SMEs can raise the caliber of their offerings. Additionally, SMEs can keep creating new, high-quality products and services to make them more appealing.


2. Utilizing digital technology in the digital era
SMEs need to use digital technology to their advantage if they want to become more competitive. Using social media, setting up a website, and other online company optimization techniques are a few examples.


3. Expanding the business network
SMEs can grow their network of clients, partners, and suppliers by working together. This can aid SMEs in raising the caliber of their goods and services and increasing market share.


4. Improve branding and promotion
By creating relevant and efficient marketing plans, SMEs can enhance branding and promotion. SMEs can benefit from digital advertising, social media, and promotional events in this situation.


5. Improving the quality of management
Effective quality management can aid SMEs in boosting production and efficiency. SMBs need to be adept at effectively managing their finances, production, marketing, and human resources.


6. Maintaining relationships with customers
SMEs must keep up positive customer interactions. This can be achieved by offering excellent customer service, responding rapidly to client complaints, and offering alluring discounts or promotions.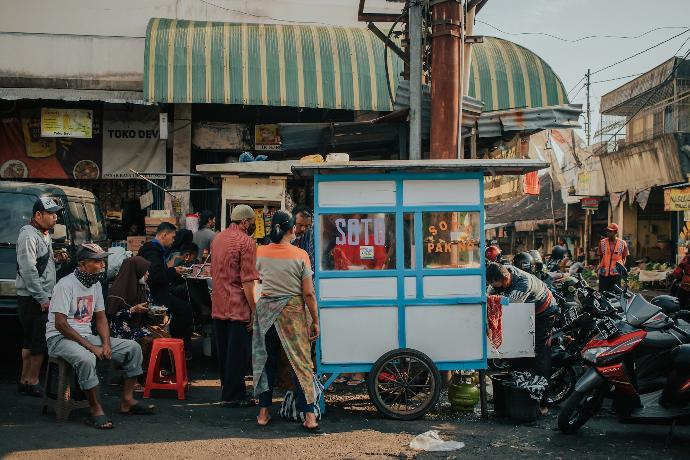 Small but courageous

These actions will help SMEs maintain their competitiveness in the modern world and increase their earnings.

SMEs can enhance their businesses by utilizing a variety of digital technology platforms that are accessible online. Here are several ways that small and medium-sized enterprises might benefit from digital technology:

1. Building and optimizing the website 
To improve their online exposure, SMEs can create appealing and expert websites. Customers must be able to readily obtain information about the provided products or services thanks to the website's accessibility and usability. Additionally, websites can be utilized to increase market share through online product sales.


2. Utilize social media 
SMEs can use social media sites like Facebook, Instagram, and Twitter to communicate with clients and market their goods and services. SMEs can more readily reach their target market and forge deeper connections with clients by using social media.


3. Implement e-commerce
To facilitate consumer purchases, SMEs can set up online stores or engage in e-commerce. E-commerce may aid SMEs in market expansion and boosting online sales.


4. Using business applications 
To help streamline corporate processes, SMEs can use business programs like ERP (Enterprise Resource Planning) software like Odoo, accounting software, or inventory management software. SMEs can boost their company's production and efficiency by utilizing business software.


5. Implement digital marketing
To boost online visibility and broaden the market, SMEs can use digital marketing strategies like as SEO (Search Engine Optimization), email marketing, and digital advertising. SMEs can more easily reach their target market and boost sales with the aid of digital marketing.


​Together with SMEs, build a stronger economy

SMEs in this day and age can improve their competitiveness and operational efficiency by adopting digital technology. However, when employing digital technology, SMEs must also be mindful of security and privacy issues.

Odoo is the ideal option to assist SMEs reach their objectives if they want to enhance their business performance and compete in the digital world.
Odoo doesn't require a high level of technical expertise because it is also very user-friendly and tailored to the business requirements of SMEs. In addition, Odoo provides a flexible subscription function so that SMEs do not have to start using the software at a high cost.